We're always looking for good people in Edmonton & Calgary in the following positions:

- Outside Sales Representatives
- Coffee Service Technicians
- Administration / Office
- Warehouse Staff
- Delivery Drivers

Email Resumes to canteen.edmonton@compass-canada.com
Outside Sales Representative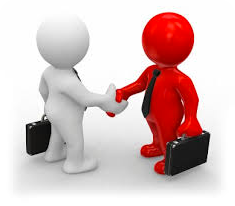 Are you looking for an exciting outside sales job? Do you have proven sales and customer service skills with a wide diverse client base? If so this job is for you! We are a coffee and food service distribution company supplying restaurants, hotels, and office businesses with coffee and food products
As our outside sales representative your duties would include:
Maintain and service existing accounts
Develop new accounts each month
Increase sales of product to all existing accounts
Develop and maintain strong business relationship with your customers
Recommend new product to current customers
Compile a list of potential customers to use as sale leads
Open and clear communication with our service department
The suitable candidate will possess the following qualifications:
1 year plus years of proactive sales experience, preferably in a business to business sector
Strong analytical skills, computer literacy including word, excel and outlook with excellent presentation skills
Excellent communication, interpersonal and organizational skills
Ability to work independently and as part of the sales team
Proven negotiation skills
A valid driver's license with a clean abstract
We provide an excellent remuneration and excellent benefit package
Coffee Service Technician
We are a food service and office coffee company looking to expand our business and require a commercial beverage technician. If you are looking for a new challenge and want to join a great team send us your resume
Qualifications
Knowledge of Newco, Curtis, Bunn, and Flavia. Strip down and repair machines as listed above. Troubleshoot and repair machines at customers locations. Knowledge of electrical. Possess a valid Alberta drivers license class 5. Mechanically inclined. Provide a clean abstract. Professional skills in customer service.
Job Description
Remove and install brewers at customers location. Give the customer a demonstration on how the machine operates. Answer any questions the customer may have regarding the machines operation. Repair all equipment in a timely manner. Keep your work area clean and tidy.
We offer a competitive salary and benefits along with a company vehicle and a great working environment.