Online ordering is not available at this time. For further assistance please contact our office directly at 780-435-3551 or toll free 1-866-664-0924. We can also be contacted at canteen.edmonton@compass-canada.com
Please fill-out the following form and we will have one of our staff contact you to arrange your Free Taste Trial!
Customized
Solutions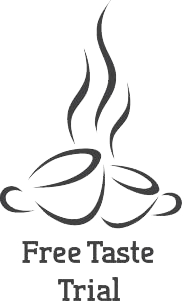 We fully customize our programs to best suit the individual needs of our clients and employ multiple levels of staff to ensure a worry free service day in and day out. From start-up to regular service, our assigned customer care representatives will assist with any requirements.
From choosing equipment and product selections, assisting with orders and deliveries, equipment maintenance and cleaning to taking care of questions or concerns, we are there to ensure 100% satisfaction. Take our services for a test run and ask about our Free Taste Trial!
Our Coffee
Service Experts
Quality and Service has been our focal point and distinguishes Brazilian Coffee from other brands.
From startup to reordering, delivery and maintenance, our Service Experts will be there every step of the way. If you are truly looking for a worry free solution, our inside and outside service teams will provide customized solutions that fit your schedule and needs.
We look forward to the opportunity to earn your trust and hope you will choose Brazilian as your office coffee and food service solutions partner.